WoW VIDEO mit interessanten Infos zu MOP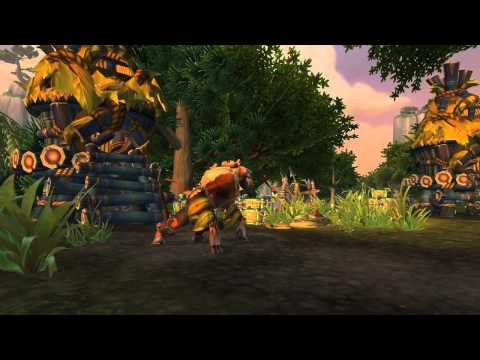 Derzeit bringt Blizzard Entertainment verstärkt News und Infos zu dem kommenden Add-On Mists of Pandaria, welches man bereits vorbestellen kann, an die Öffentlichkeit. Bisher ist zwar noch unklar wann das Add-On veröffentlicht wird, dennoch bekommt man hier und da immer wieder neue Screenshots und Videos zu sehen. So wurden vor kurzem auf der offiziellen battle.net Mists of Pandaria Site die neuen Zonen vorgestellt.
Die neuen Gebiete im kommenden WoW Addon MOP
The Wandering Isle (Level 1-10)
The Jade Forest & Temple of the Jade Serpent (Level 85-86)
Valley of the Four Winds & Stormstout Brewery (Level 86-88)
Krasarang Wilds (Level 86-88)
Kun-Lai Summit (Level 87-89)
Townlong Steppes (Level 89-90)
Dread Wastes Level (89-90)
Vale of Eternal Blossoms (Level 90)
Quelle: us.battle.net
Alles in allem redet man davon das dieses vierte Add-On für World of WarCraft das beste wird was Azeroth zu bieten hat. Mir persönlich gefällt der asiatische Touch sehr gut und die Pandas mag ich auch. Ich kann mir auch gut vorstellen das MOP einige Spieler wieder zurück zu WoW bringen könnte.
Jetzt vorbestellen: Mists of Pandaria WoW Add-On hier vorbestellen