Add-on Mists of Pandaria (MOP) für World of WarCraft offiziell bestätigt
Vor wenigen Tagen hatte ich bereits im Blogartikel Mists of Pandaria Add-on für World of WarCraft wird auf Blizzcon 2011 enthüllt über das vierte World of WarCraft Add-On berichtet. Nun, heute wurde die diesjährige Hausmesse von Blizzard Entertainment die Blizzcon 2011 eröffnet und zugleich Mists of Pandaria (MOP) als das kommende vierte Add-On für WoW bekannt gegeben. Somit wird es also demnächst ein Panda Update geben das den WoW Fans neuen spielbaren Content bringen wird.
World of Warcraft: Mists of Pandaria Preview Trailer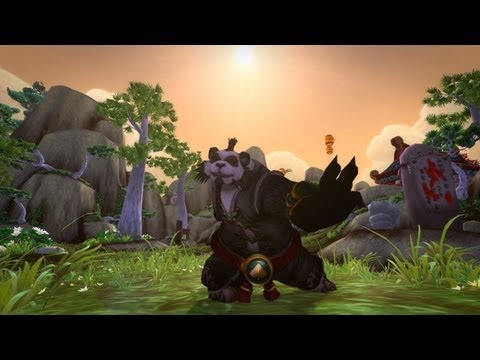 Vorausgegangen ist dieser Spekulation über ein neues Add-On die Markenanmeldung von Blizzard Entertainment  als man sich Anfang August 2011 das Warenzeichen (Trademark) Mists of Pandaria hat schützen lassen. Eingedeutscht könnte man durchaus von einem Namen wie Nebel von Pandaria, Schleier von Pandaria oder sogar Nebelschleier von Pandaria für den Titel des vierten WoW Add-On's auf dem deutschen Markt ausgehen; dies ist aber bisher noch reine Spekulation. In den nächsten Stunden, Tagen und Wochen wird es seitens Blizzard sicherlich viele neue Infos zu Mists of Pandaria geben und einige bisher bekannte News werden hier kurz zusammengefasst:
News zu WoW Add-On Mists of Pandaria
New Race Pandaren
New Class Monk
New Continent Pandaria
Level Cap Increased to 90
Challenge Mode Dungeons
PVE Scenarios
Pet Battle System
New Talent System
Get people back into the world ist das Motto des vierten Add-On für World of WarCraft
Geek out with more interesting Character Builds than ever
Der Pandaria Level Content besteht aus fünf Level-Up Zonen
Unverkennbarer asiatischer Stil im gesamten WoW Add-On MOP
Fliegen mit Flugmounts erst mit Level 90 möglich
Pandaren mögen anscheinend sehr gerne Bier
Allianz und Horde starten im Gebiet The Jade Forest
Die zweite Zone trägt den Namen Valley of the Four Windsto be continued …
In den nächsten Tagen werde ich weitere News und Infos zu Mists of Pandaria hier im UBERL33T Gaming Blog zusammentragen und bereitstellen. Das gilt natürlich auch für Neuigkeiten über Preis und Möglichkeit der Vorbestellung sobald diese veröffentlicht werden.