Diablo, Blizzard North und das battle.net
Am heutigen letzten Tag in diesem Jahr lasse ich es mir natürlich nicht nehmen einen ganz besonderen Geburtstagsgruß hier im U83RL337 Gaming Blog zu veröffentlichen. Es geht nämlich darum das der Hack and Slay Klassiker Diablo von der Spieleschmiede Blizzard heute am 31 Dezember 2011 ganze 15 Jahre alt wird. Herzlichen Glückwunsch!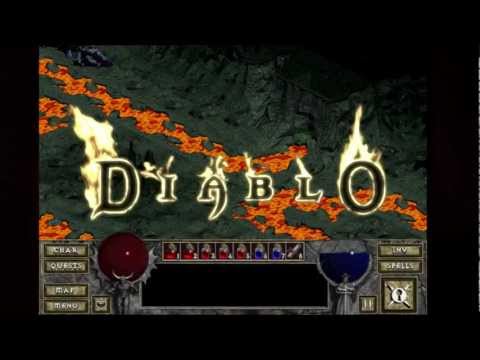 In diesem VIDEO gibt es einen Rückblick zu den Anfangszeiten von Diablo, dem Nachfolger Diablo II, dem Expansion Set Lord of Destruction sowie das für 2012 angekündigte kommende Diablo 3 Und die Himmel werden beben. Ich kann es nur jedem Diablo Fan empfehlen sich das Video Diablo Retrospective einmal anzusehen. Sehr sehenswert!
Diablo 3 kommt 2012
Das Diablo 3 im nächsten Jahr veröffentlich wird, daran hegt fast niemand mehr einen Zweifel. Die Betatests sind in vollem Gang, es werden weiterhin noch Diablo 3 Betakeys an Betatester versandt und hin und wieder sind hier und da einige Neuigkeiten zu D3 zu lesen. Jedenfalls wird es hier im Blog auch in 2012 Infos, News Tipps und Tricks zu Diablo 3 geben.
Nicht warten: Diablo 3 hier vorbestellen