Realitätsnahe Kriegsspiele mit Fahr- und Flugzeugen
Nachdem ich bereits gestern über die kommenden Wasserfahrzeuge in Battlefield 3 berichtet hatte freut es mich heute um so mehr euch ein YouTube Video mit einigen interessanten in Game Szenen zu präsentieren. In dem VIDEO Trailer The Pillars of Battlefield 3: VEHICLES stehen die verschiedensten Fortbewegungsmittel im Shooter Battlefield 3 natürlich im Mittelpunkt des Geschehens. Ein durchaus interessantes VIDEO das den Battlefield 3 Fans die Wartezeit auf den Shooter von Electronic Arts etwas verkürzen soll.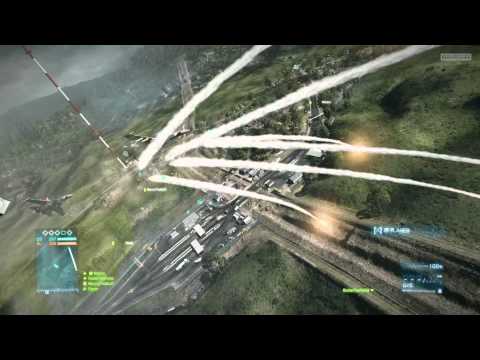 Die Macher vom Gameplay Video The Pillars of Battlefield 3: VEHICLES zeigen u.a. Kampfjets, Panzer, Hubschrauber, Jeeps etc. In Kürze am 27 Oktober 2011 erscheint Battlefield 3 hierzulande für PC, Playstation 3, Xbox 360 und kann u.a. bei amazon.de vorbestellt werden. Die gezeigten inGame Szenen machen jedenfalls Laune und ich bin gespannt wie der Shooter bei den Fans ankommen wird.
Nicht warten: Battlefield 3 hier vorbestellen