Weitere Inhalte in Diablo 3 werden vor Release Day entfernt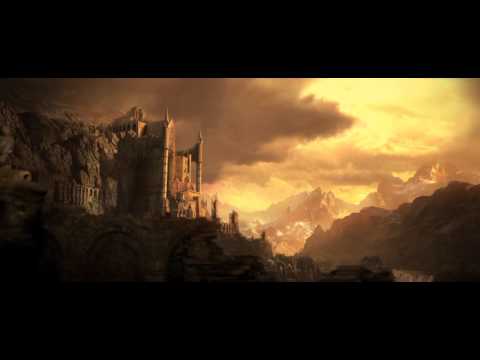 In der Zeit von 19:00 Uhr bis voraussichtlich heute Abend gegen 23:00 Uhr werden Wartungsarbeiten auf den Diablo III BetaServern durchgeführt. Hierbei wird auch ein Datenspeicherung Update vollzogen was zur Folge hat das u.a. die Freundesliste, Erfolge und momentane Spieler gelöscht werden. Kleinere Hotfixes sollen dann im Zuge der Serverwartung die Wartungsarbeiten abrunden.
Diablo III Test Server Maintenance
We will be performing a small maintenance on the Diablo III test server starting at approximately 10:00 a.m. PST. This maintenance will include a variety of minor hotfixes as well as a database storage update; as a result of these changes, please note that your Friends Lists, Achievements, and "Recent Players" will be wiped.
We anticipate that downtime will last for about 4 hours, until 2:00 p.m. PST. Thank you for your patience.
Update: We're extending maintenance to 4:00 p.m. PST.
Quelle: Diablo III > Forums > Beta > Beta Feedback > Diablo III Test Server Maintenance > 1/27
Mal sehen wie sich die Diablo III Betaversion nach den Wartungsarbeiten spielen lässt. Normalerweise sagt man ja immer Never Play on Patchday und das hat sich in der Vergangenheit bei einigen Games leider allzu oft bewahrheitet. In den nächsten Tagen wird damit gerechnet das es noch weitere Änderungen am Game geben wird bis es endlich veröffentlicht werden kann.
Vor wenigen Tagen wurde bereits bekannt das es einige Änderungen an den Diablo Systemen geben wird. Diese Änderungen wurden erweitert und betreffen jetzt noch mehr inGame Items die Blizzard entfernen wird. Neben dem Kessel des Jordan und dem Nepharim-Würfel hat es jetzt auch noch jetzt auch die Schriftrolle des Begleiters und die Schriftrolle des Umwandelns getroffen. Ob es noch weitere Änderungen geben wird ist bisher nicht bekannt.
Weitere Infos:
Nicht warten: Diablo 3 hier vorbestellen